The third annual No Water No Beer® Festival will be held on Saturday April 29, 2017 from 6:30 – 9:30 pm at SweetWater Brewery.
Clean water is one of our planet's most valuable resources. It is critical to everything that we do. The food we eat, the electricity that powers our homes, and the cities and towns in which we live are all highly dependent upon having reliable sources of clean water. Even the beer that we drink is 90% water. Sadly, more than 780 million people in this world do not have access to clean water. To help show the importance of water and the fact that with No Water there is No Beer, join us for a celebration of the importance of clean water. The proceeds from this event will help to provide clean water to people in developing countries as well as help efforts to keep our water supply clean right here in Georgia.
Proceeds from the event will benefit Water For People and Rivers Alive.
Registration includes great beer (and wine), food, and music.
>>Click Here For Online Registration<<

Location:
SweetWater Brewing Company http://sweetwaterbrew.com/
195 Ottley Drive, Atlanta, GA 30324
Phone: 404.691.2537, Fax: 404.214.0936
SweetWater Brewery is a 21+ venue
Click Here for Sponsorship Opportunities


Water For People: http://www.waterforpeople.org/
Water For People exists for one purpose, and it's as simple as our name: we want all people to have safe, continuous water, and when they do, our job will be done. We want water for everyone, forever. The current story is one of millions of people without clean water or adequate sanitation facilities. How do we #ChangeThat? We're looking beyond toilets and wells and water pumps, and into the future. We're talking to people to find out how they live and what they need to feel healthy, safe, empowered, and successful. We're designing solutions based on long-term needs — and long lives. We don't want to be around forever, but we want water to be. Water For People is a 501(c)(3) organization.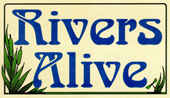 Rivers Alive: http://www.riversalive.com/
The mission of Rivers Alive is to create awareness of and involvement in the preservation of Georgia's water resources. Georgia's 70,150 miles of streams and rivers need your help. Our waterways provide us with fresh drinking water, great recreational opportunities like canoeing and fishing, and they serve as a pleasant respite from our busy day to day lives. This is your opportunity to help protect one of our most precious resources. Help us clean our rivers, lakes, wetlands, and coastal waters by joining in support of Rivers Alive. Donations to Rivers Alive are tax deductible through our 501c3 fiscal partner, Environmental Education Alliance of Georgia.