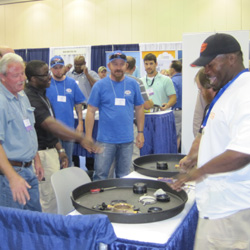 AWWA is committed to ensuring the quality and sufficiency of water today and into the future. Our members are 60,000 strong and include civil, design and environmental engineers; biologists, chemists, local and state government officials, treatment plant managers and operators, laboratory technicians, students, professors, lawyers, environmental scientists, equipment manufacturers and distributors.
Joining AWWA is a great way to enhance your career, and provide you with the knowledge you need to stay informed. By joining AWWA you'll automatically be enrolled as a member of the GAWWA Section, where you can connect with industry leaders in Georgia. You'll also become a member of the Georgia Association of Water Professionals (GAWP), which will allow you to network with other water professionals from their affiliated membership, and get news about their events and opportunities to get involved.
With your membership to AWWA you'll receive subscriptions to:
Journal AWWA

– The flagship publication of the water community.

Opflow

– AWWA's monthly magazine covering water supply operations and utility management issues.

Streamlines

– AWWA's biweekly e-newsletter covering industry and association news.
You'll also have access to:
Member-only areas of the AWWA website, including archived articles.
Discounts of at least 33% on more than 500 books, Standards, manuals, software, and training videos.
Discounts to attend local, regional, and international conferences, including AWWA's Annual Conference & Exposition (ACE) and online training.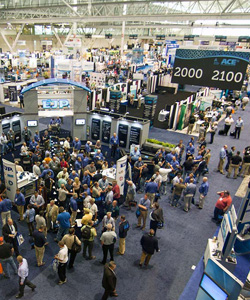 By becoming a member of GAWWA water professionals can also take advantage of local educational programs, network with peers, influence state or provincial legislation and regulations, keep current on regulatory developments, and participate in the local and international organization.
Imagine having 60,000 additional staff members to help you research, analyze, solve problems and improve processes. Being a member of the American Water Works Association brings you all of this and more!
To learn more about the benefits of being a member of the American Water Works Association, click here to visit our online membership signup/renewal page.