GAWWA and GAWP…. Stronger Together!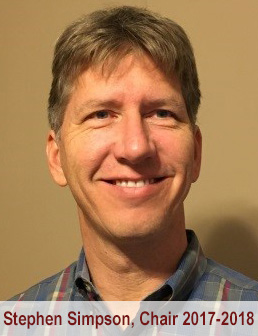 The Georgia Section of the American Water Works Association (GAWWA) is a Section of the American Water Works Association. Our section executed an Affiliation Agreement in 2009 with AWWA. This Agreement provides GAWWA clear and concise direction in carrying out our mission of serving our membership of over 1,000 strong as a Section of our national 501c3 AWWA organization.
GAWWA enjoys a special relationship with the Georgia Association of Water Professionals. GAWWA is affiliated with GAWP through an executed Memorandum of Understanding, which outlines our joint commitment to serving the water industry in Georgia. Our partnership is outlined in an executed Service Agreement, which documents the financial support that GAWWA provides to GAWP and the support services provided by GAWP to GAWWA.
This affiliation strengthens both organizations, allowing GAWWA to:
Share financial resources to more cost-effectively advance our aim to provide education and updated technical resources to our members, the water community, elected officials, and regulators.
Benefit our members not only through joint membership in GAWP, but affiliation with other organizations aligned in purpose as part of larger network in Georgia.
Leverage volunteer efforts of water industry professionals for scientific and technical advancements, educational and training accomplishment, and charitable benefits.
Our partnership commitment is demonstrated by reciprocal participation on governing boards, joint sponsorship of technical training conferences, and serving the water industry through special events. A shining example of how our organizations work together is the use of the AWWA-developed software for water audits, with training provided by GAWWA volunteers, organized by GAWP staff, to serve the drinking water providers in Georgia.
Our GAWWA & GAWP affiliation structure allows the organizations to pull together while retaining our fiduciary responsibilities to our individual organizations and the capacity for alternative perspectives among our members. If you would like to know more about GAWWA organization, structure, or have suggestions regarding activities of the section, please feel free to contact any of our Executive Committee members or reach out to me directly at chair@gawwa.org.